Our Team
A highly experienced scientific team.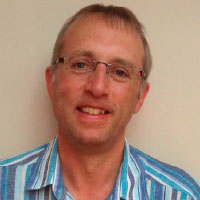 Mark Gardner, Managing Director, Computational and Medicinal Chemist
For the last few years, Mark has worked on a range of drug discovery projects tackling global health diseases including malaria, TB, schistosomiasis, leishmaniasis, human African trypanosomiasis and Chagas disease working with a number of other major organisations in global health drug discovery. Previously, Mark was a medicinal and computational chemist at Pfizer for 19 years, where he set up and managed the Lead Discovery Group, led outsourcing for the chemistry department, chaired a $90 million file enrichment collaboration and developed a number of chemoinformatic design tools. Prior to that, Mark spent a year in business and IT consultancy at Accenture. Mark obtained a BSc in chemistry from Imperial College and a PhD in natural product synthesis from the University of Cambridge where he then did postdoctoral research in computational chemistry.

Andy Bell, Associate Consultant, Medicinal Chemist
Andy is a lead medicinal chemist at Imperial College, London, following a 31-year career with Pfizer in the UK and USA. His work at Pfizer lead to 2 marketed drugs, sildenafil (Viagra™) and voriconazole (Vfend™). He led the Pfizer antifungal medicinal chemistry programme for 10 years and is currently applying his experience to the discovery of novel inhibitors of N-myristoyltransferase to treat parasitic diseases. Andy co-edited the book Phosphodiesterases and Their Inhibitors. Andy was awarded an American Chemical Society Technical Achievement award for Organic Chemistry in 2008.
Alan Brown, Associate Consultant, Medicinal Chemist
In 1990 Alan joined Pfizer after completing his doctoral research with Ernie Colvin at the University of Glasgow. He has worked as a medicinal chemist for over 25 years and has been involved in the discovery of multiple clinical development candidates across several therapeutic areas including pain, cardiovascular, allergy and respiratory, urogenital and sexual health and has also been involved in the discovery of candidates in several non-traditional areas of chemistry such as synthetic vaccines. From 2011 to 2016 Alan was Head of Chemistry for Pfizer's Pain and sensory Disorders Research unit in Cambridge, UK. Alan is author and inventor on more than 80 peer reviewed publications and patents.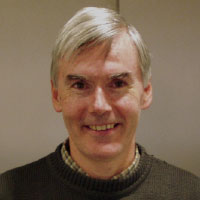 Mike Palmer, Associate Consultant, Medicinal Chemist
Mike co-edited the 2011 Royal Society of Chemistry publication entitled Neglected Diseases and Drug Discovery. He is a highly experienced synthetic and medicinal chemist. Throughout a 35-year career at Pfizer working across a wide range of therapeutic areas, he led or was a key member of chemistry teams that have delivered 1 drug to market and 6 compounds to clinical trials, and is an inventor on numerous patents. Mike was the chemistry team leader for Pfizer's neglected tropical disease initiatives and is currently a consultant and patent advisor for the Medicines for Malaria Venture. He was awarded an American Chemical Society Technical Achievement award for Organic Chemistry in 2009.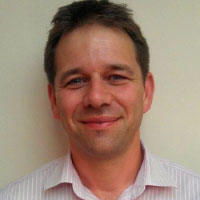 Chris Pickford, Associate Consultant, Infectious Diseases Biologist
During 13 years of drug discovery experience at Pfizer, Chris led multiple drug discovery programmes from inception through pre-clinical phases and into the clinic. He has expertise in novel target validation, screening cycle optimisation and lead to candidate development. In addition, he led a large virology team at Pfizer and partnered with a global network of academics and CRO's to support novel clinical candidates at every stage of the drug discovery pipeline. He studied for a biochemistry degree at the University of Birmingham and PhD at the National Institute for Medical Research (UK).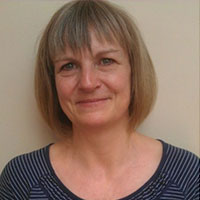 Tanya Parkinson, 1965-2016
Tanya was crucial to the formation of Salvensis. She is much missed by us all.